Unit9 & Wieden+Kennedy presents
Spyfie
The first selfie from space
Role

 Lead designer      

Concept Art by 

 Sean Hobman & Steve McGeorge      

Year  

2015


Creative direction by 

Dirk Van Ginkel      

Agency

 Unit9 & Wieden+Kennedy     

Client

 Heineken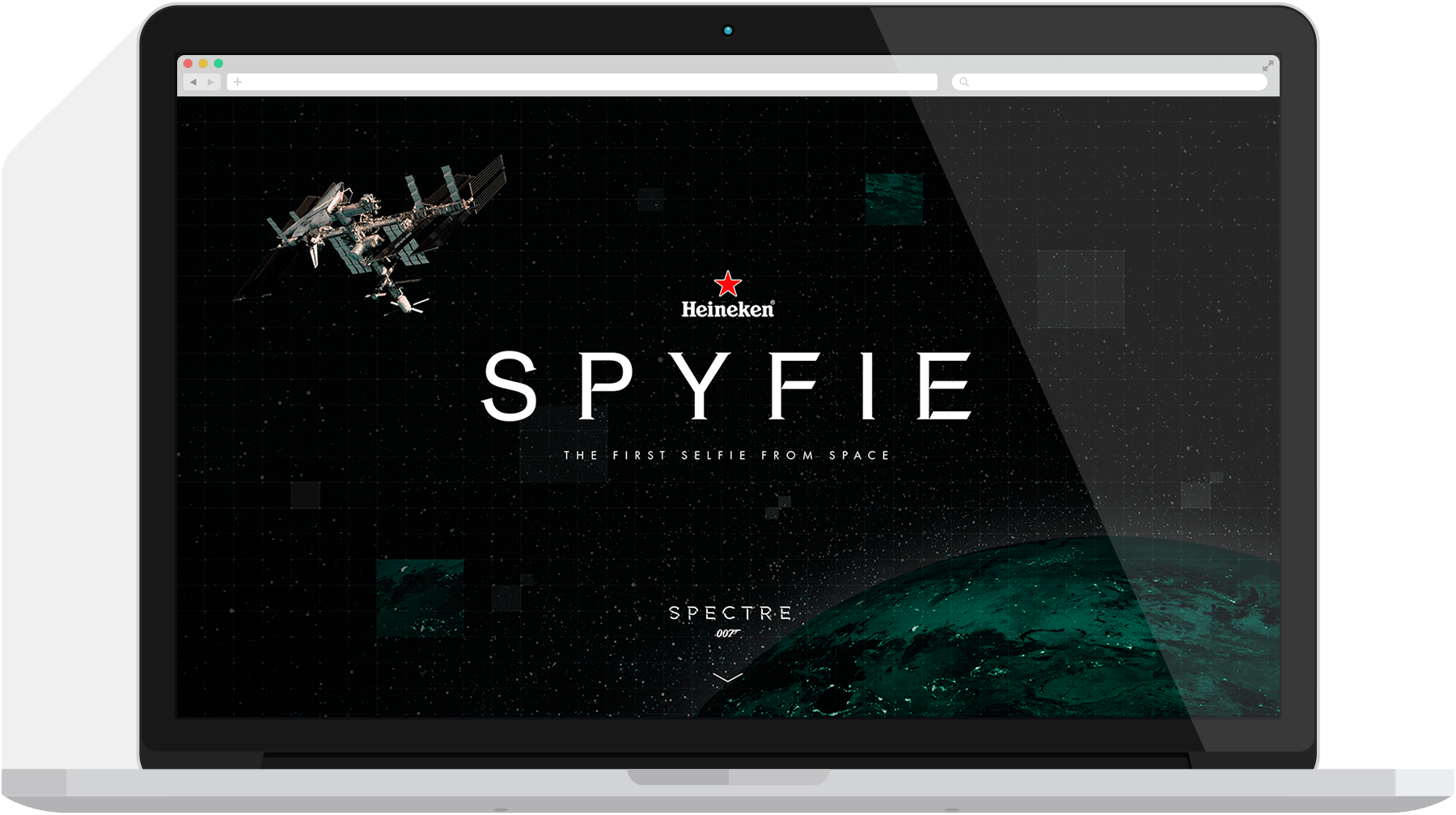 A Casting to take a selfie from space
Heineken partnered with Sony Pictures to promote the launch of the new James Bond movie: Spectre. Spyfie is an event that happened in Las Vegas, where selected people had the chance to take an ultra-high-definition selfie using the camera on the Deimos satellite. We designed the microsite of the event that allows you to discover the informations about the event and to enter the casting by sending your best bond-style picture. You can also follow the trajectory of the sattelite live and learn informations about it.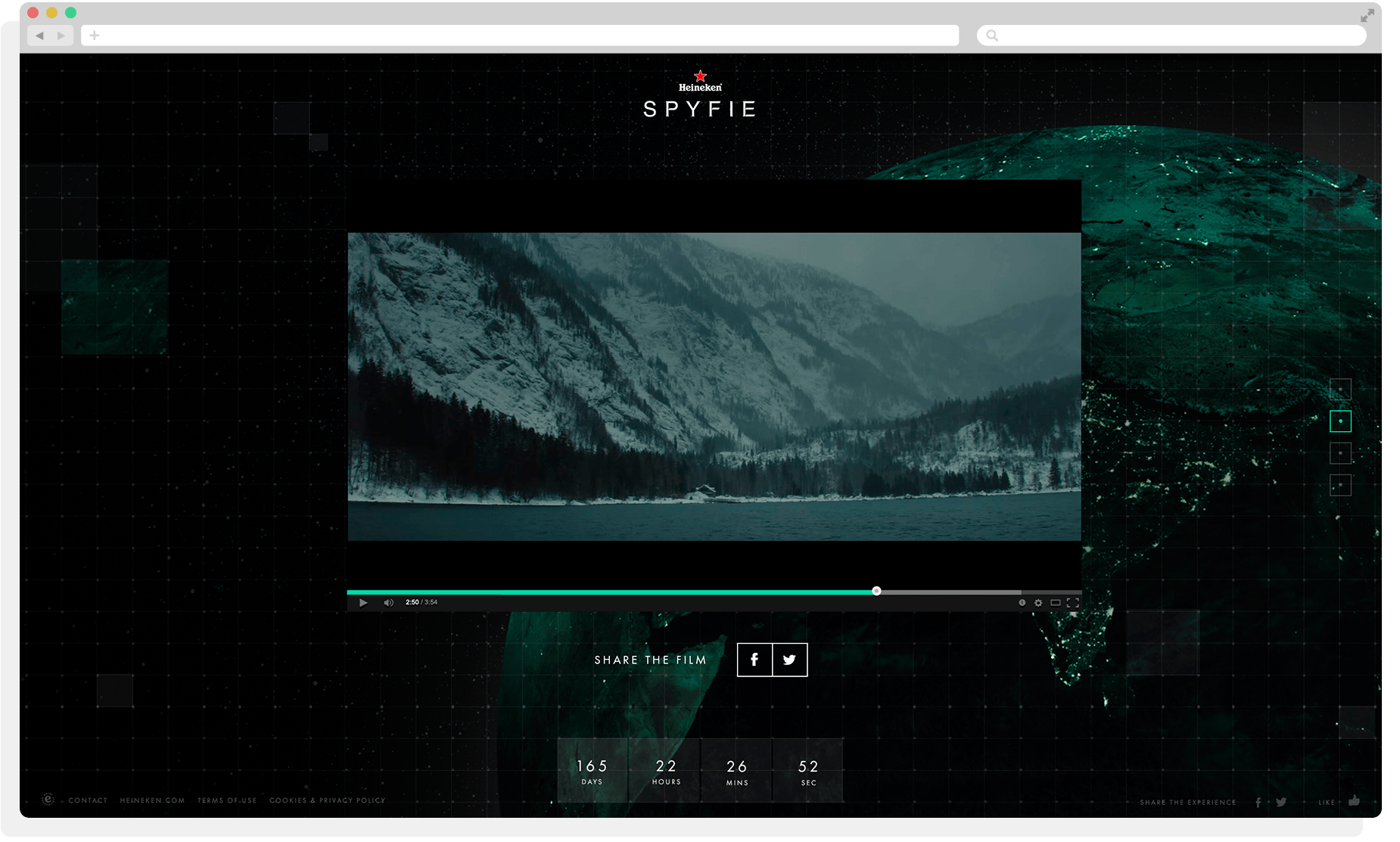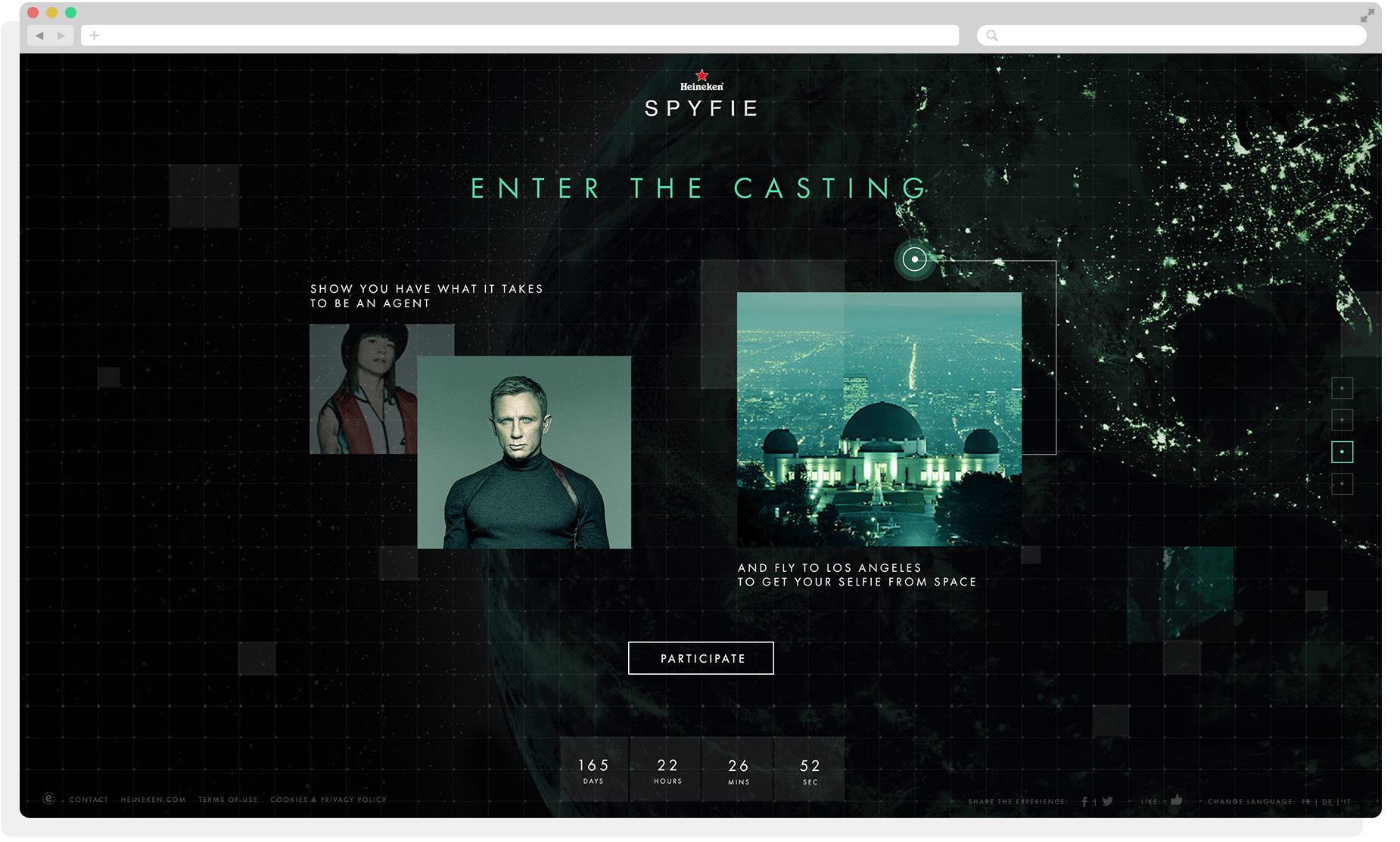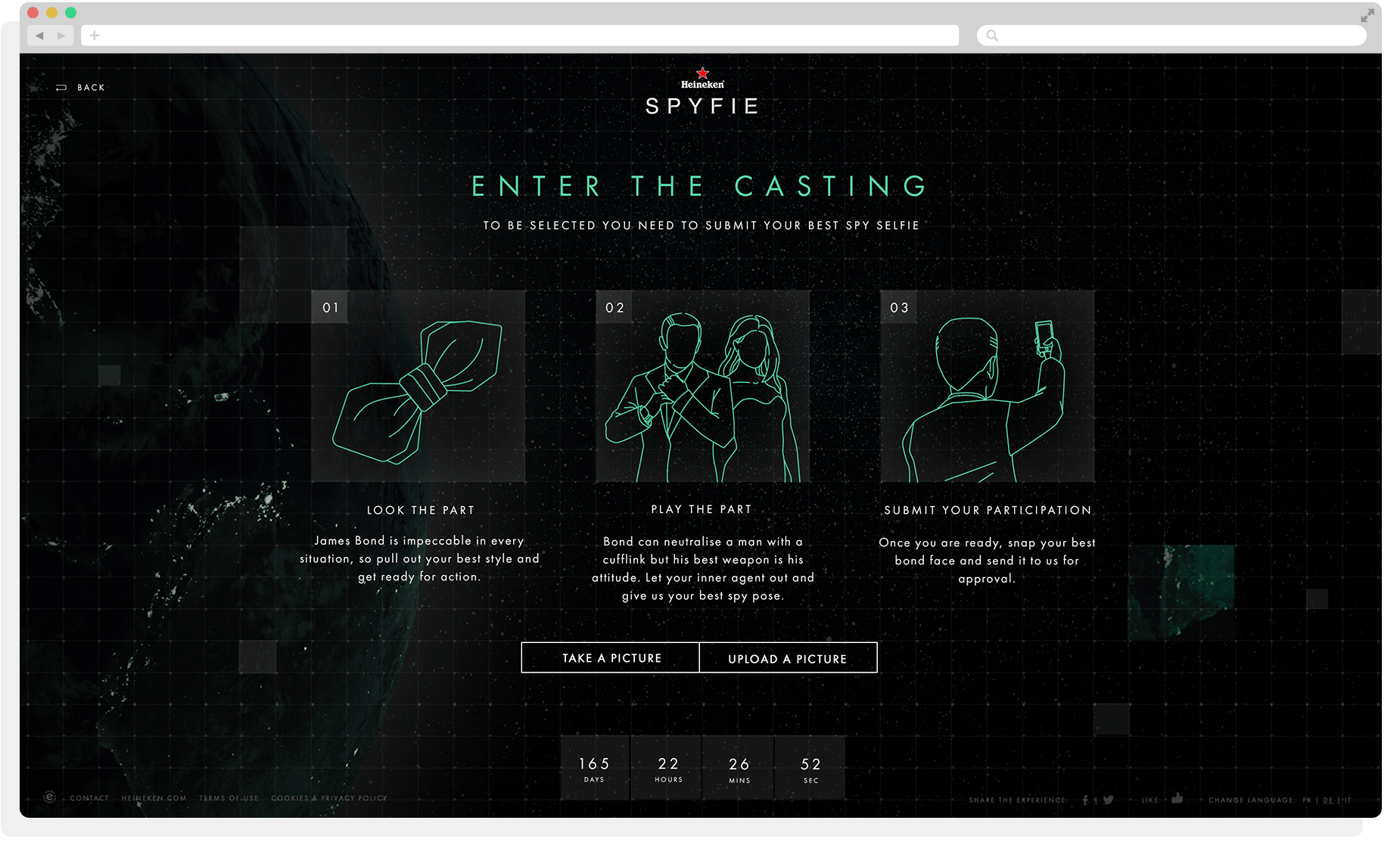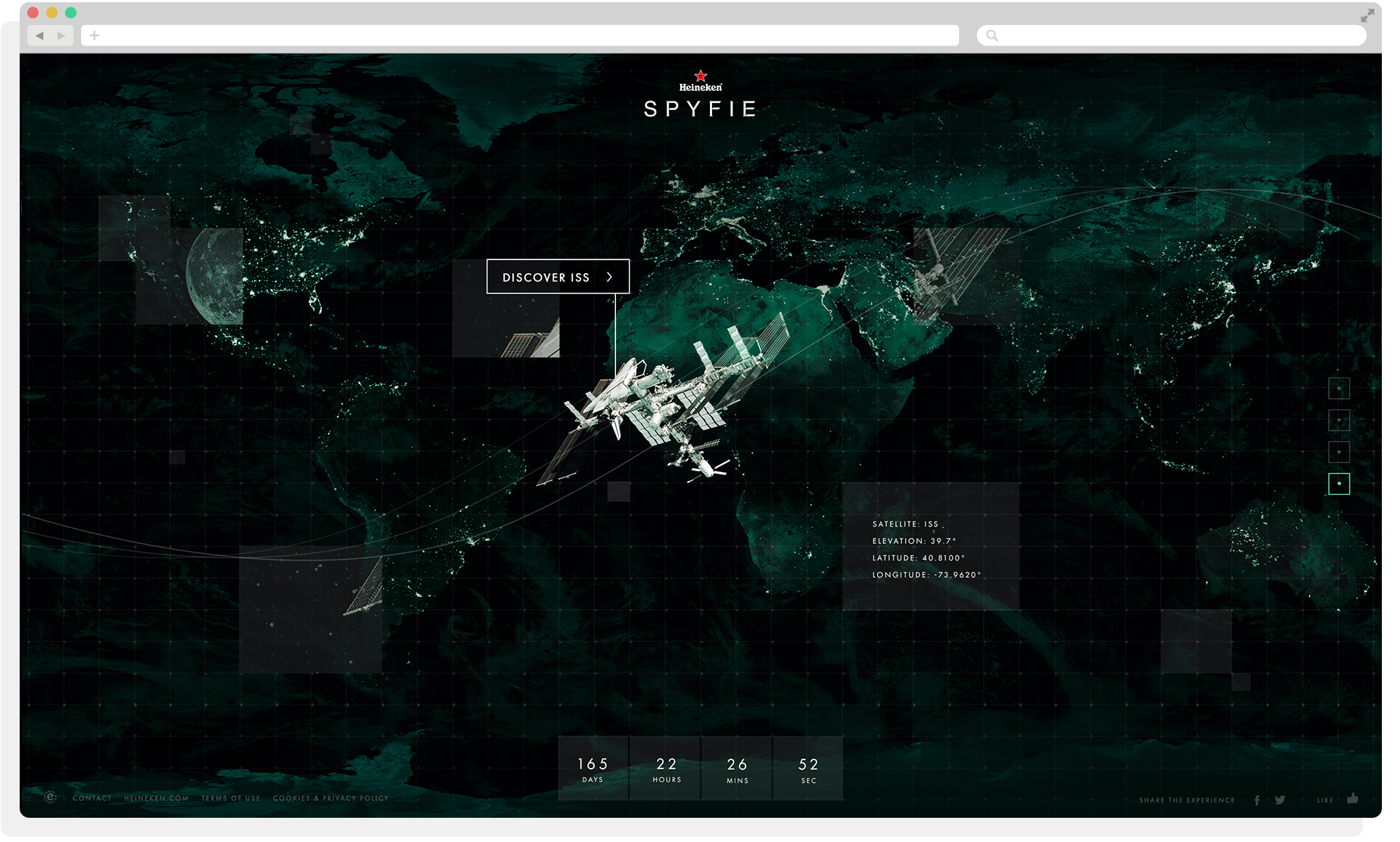 Mobile-Only Logo Scan Site
UNIT9 created a sleek mobile-only site with LogoGrab software integration for Heineken's global campaign for the new 007 film, Spectre. Users scan a special edition bottle of Heineken to unlock exclusive behind-the-scenes videos.