72ANDSUNNY, GOOGLE & UNIT9 presents
Inside Out
Made with Code
Role

 Art Director    

Creative Direction by

 Dirk Van Ginkel


Agency

 Unit9 & 72ANDSUNNY     

Client

 GOOGLE & PIXAR     

Year

 2015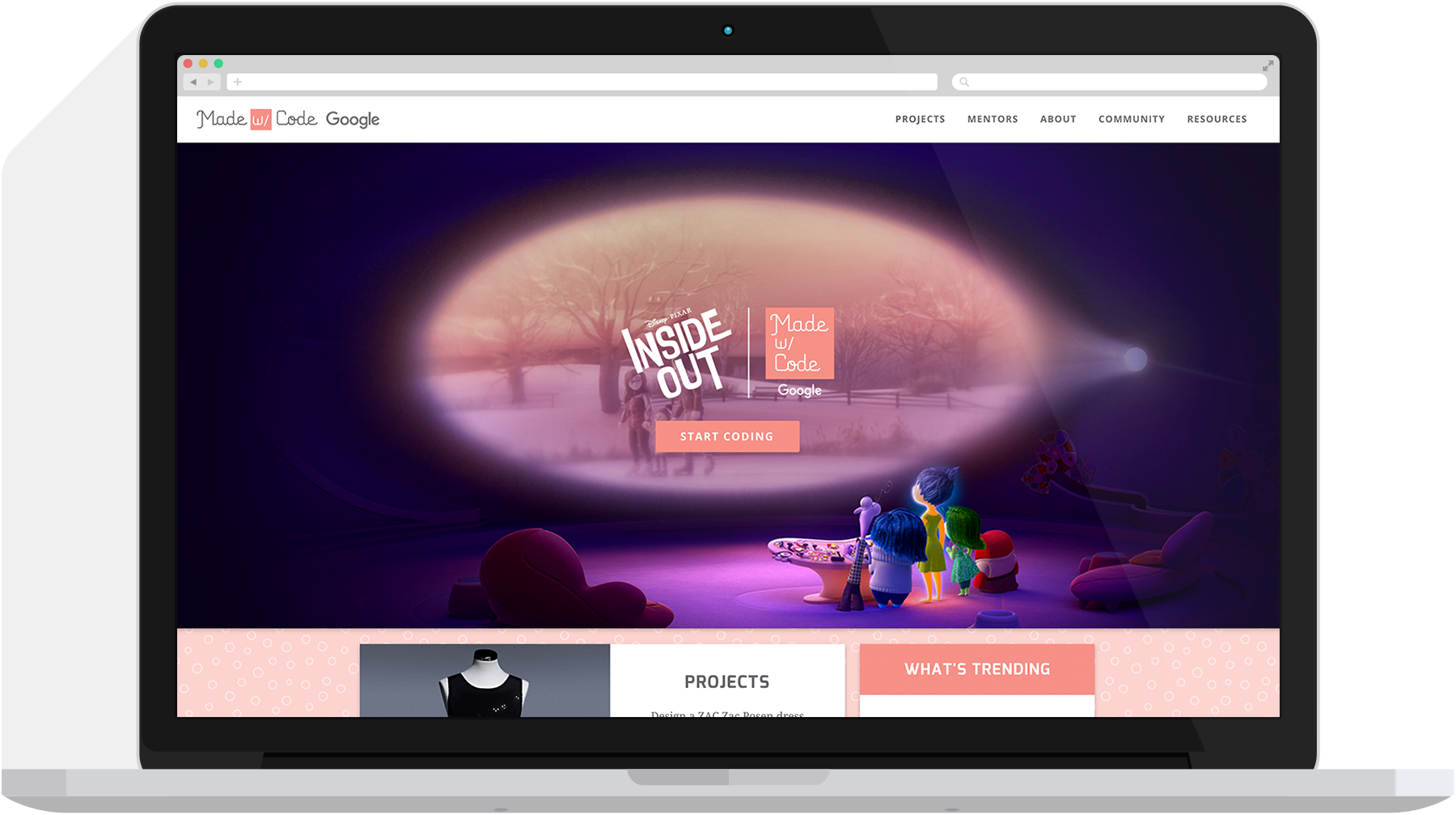 Google and Pixar are teaming up to get girls to love coding
UNIT9 partnered with 72ANDSUNNY, Google and Pixar to make a tutorial that lets kids animate scenes from the movie 'Inside Out' through Google's platform 'Made With Code'.
Using Blockly, a simple coding language, you can control the actions of Riley through 3 little games: sliding down a banister, running through her living room, and playing hockey. According to Google, which created the language, Blockly introduces users to basic coding principles like sequencing, if / then statements, and looping.
I worked on the Art Direction of the games. The following are my different explorations.
A very 50's look
First, I observed what Pixar uses in their communication and merchandising about the movie and found very interesting things. They use vectorial versions of the characters and simple flat shapes in some of them, which matchs perfectly with Google's aesthetic and our need to have a simple interface.
They made two limited edition of graphic posters made by Stacey Aoyama and Matt Needle. With a strong 50's style, this became our main inspiration to give a strong identity to our games. I made different explorations, inspired by artists like Saul Bass.
I looked to different ways to represent Riley in the game, from vectorial representation of her face, to abstract shapes.
Final round of research for the Hockey Game, with cut out shapes and textures.
Final round of research for the game "Sliding down the rail".