Fox & Unit9 presents
Kingsman
A digital experience to become a spy
Role

 Designer    

Art Direction by

 Craig Parkinson


Agency

 Unit9     

Client

 2oth Century Fox     

Year

 2015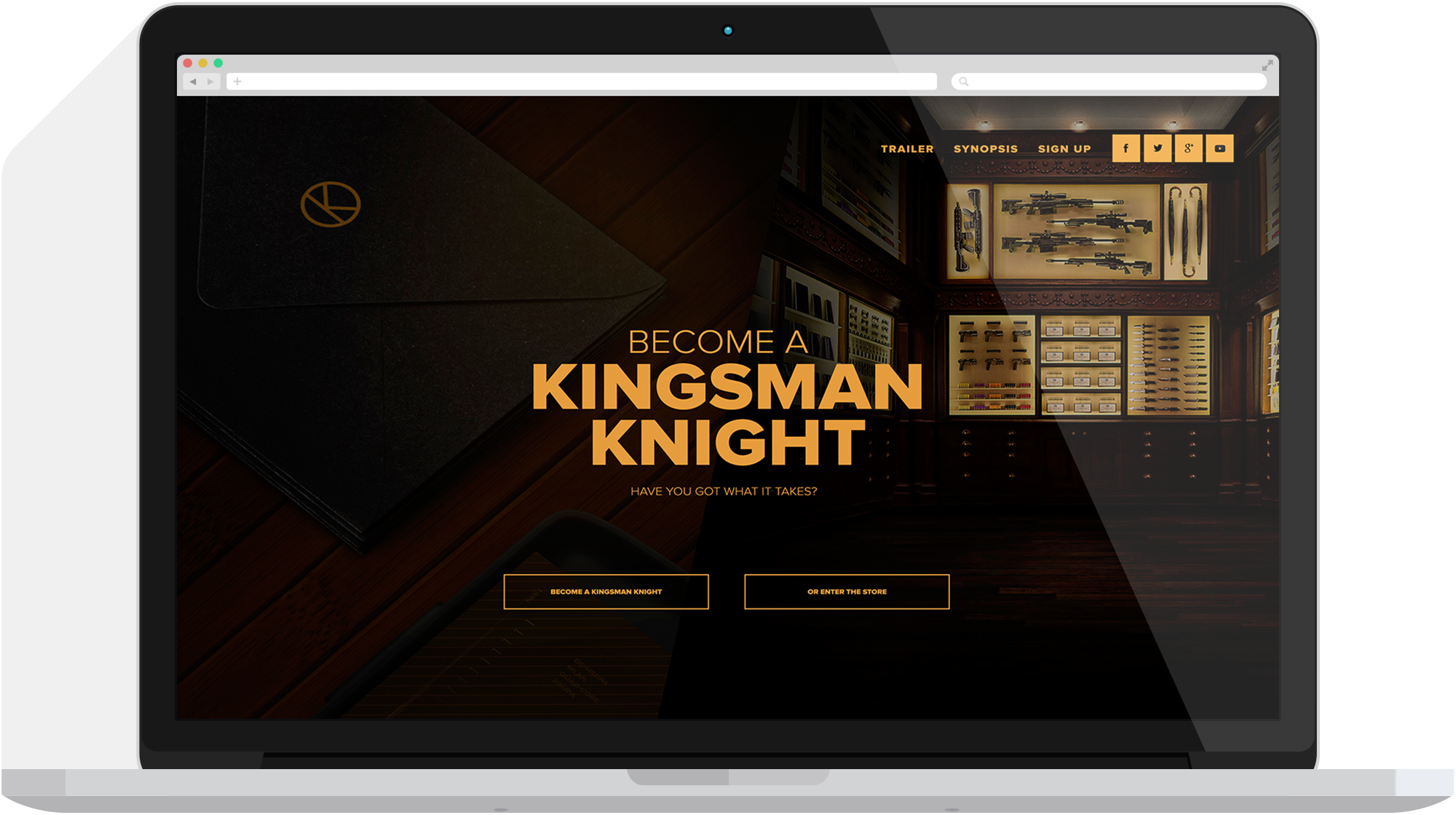 A double screen experience
20th Century Fox partnered with UNIT9 to make a digital experience, creating excitement around the spy movie Kingsman: The Secret service before it's release in cinemas.
You start the experience on our interactive site by connecting your smartphone to a desktop and using it to control the action happening on the larger screen. Using touch and swipe action and a virtual compass to control the outcome of missions, you have the opportunity to prove your skills as a potential Kingsman agent.
The following are a couple of screens I worked on as a designer.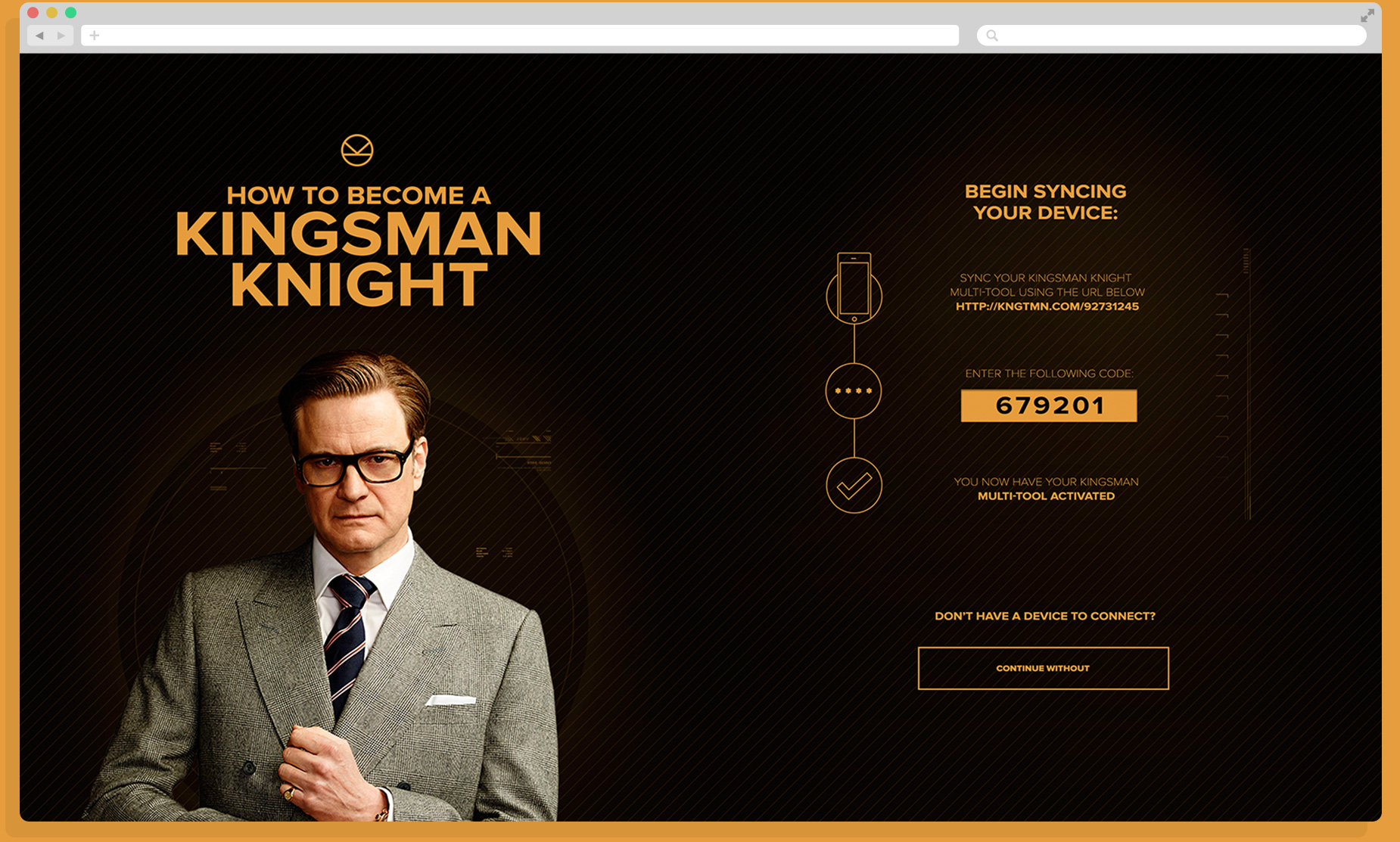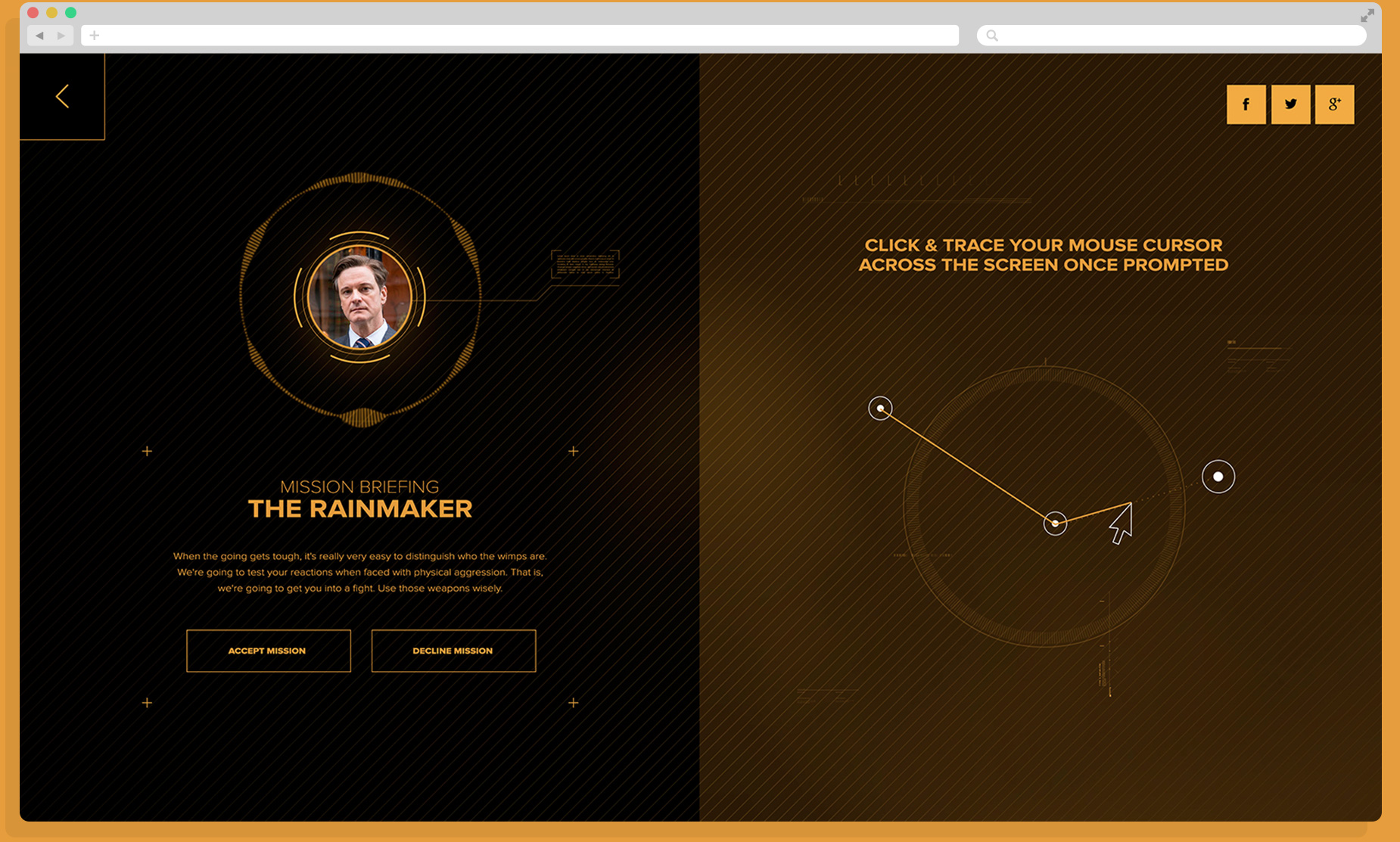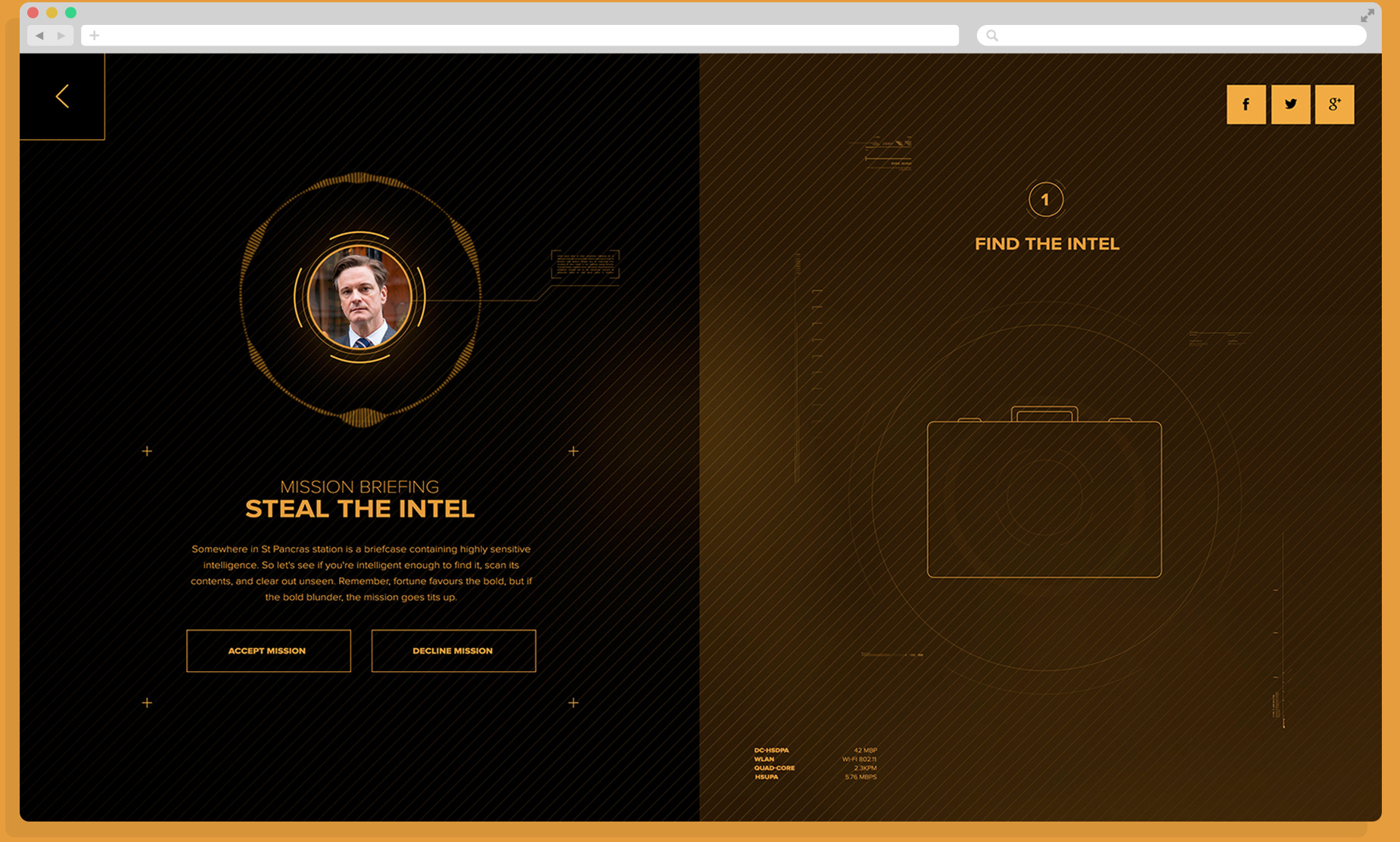 Wallpapers to download
In addition to the mission,  you can unlock film information, watch the trailer, and download custom-made wallpapers from the site. I worked on the design of this wallpapers for desktop and mobile.