Unit9 presents
DOOMPY POOMP
A short film by Fleur&Manu X Skrillex
Role

 Graphic/UI designer      

Creative direction by

 Robert Bader


Agency

 Unit9     

Client

 Skrillex & Divison Paris    

Year

 2015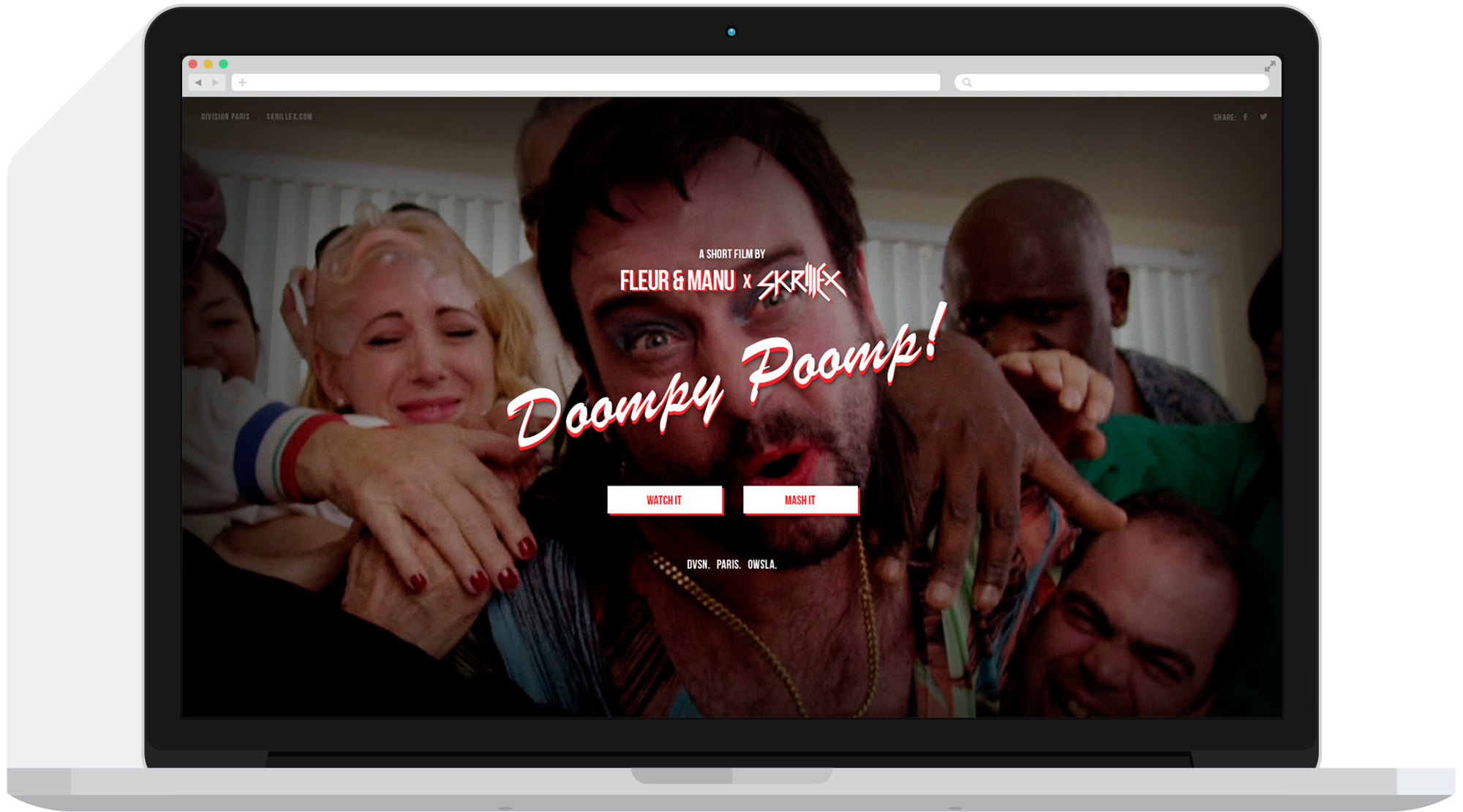 A mashup keyboard
Skrillex partnered with Fleur & Manu from Division Paris to create the music video of his song "Doompy Poomp". Inspired by the famous movie Groundhog Day, the video is based on looping scenes that tell the story of a man applying for a bank loan and getting rejected over and over again.
To launch the video, UNIT9 created a microsite "The Doompy Poomp Mashup". The music video is based on repetitions and what medium fits perfectly to this concept? GIFs. The idea was to divide the video into a bunch of looping gifs. Associating each gif to a key of the keyboard, it allows the user to create their own version of the video and share it.
I designed the UI which was inspired by the universe of the music video.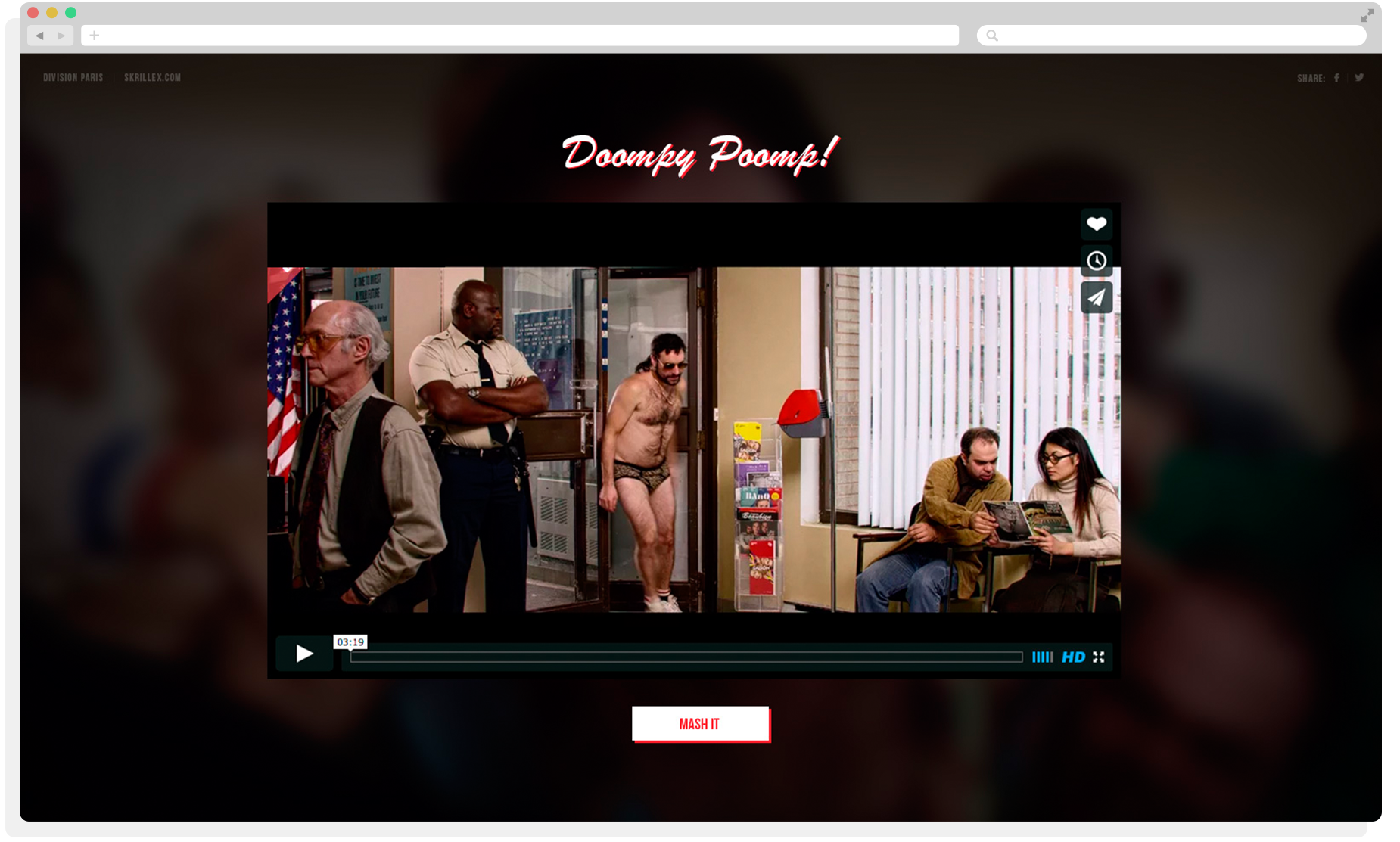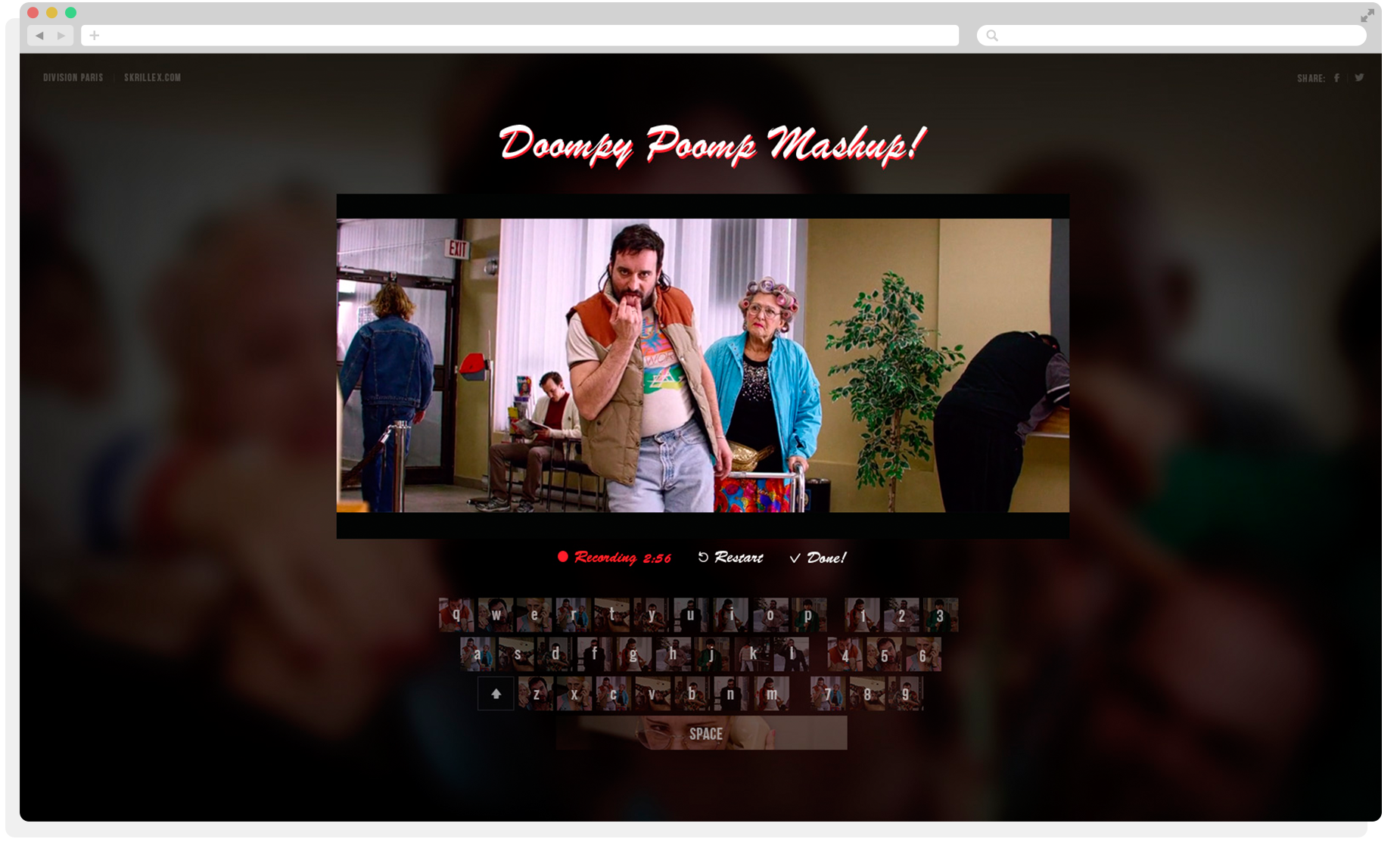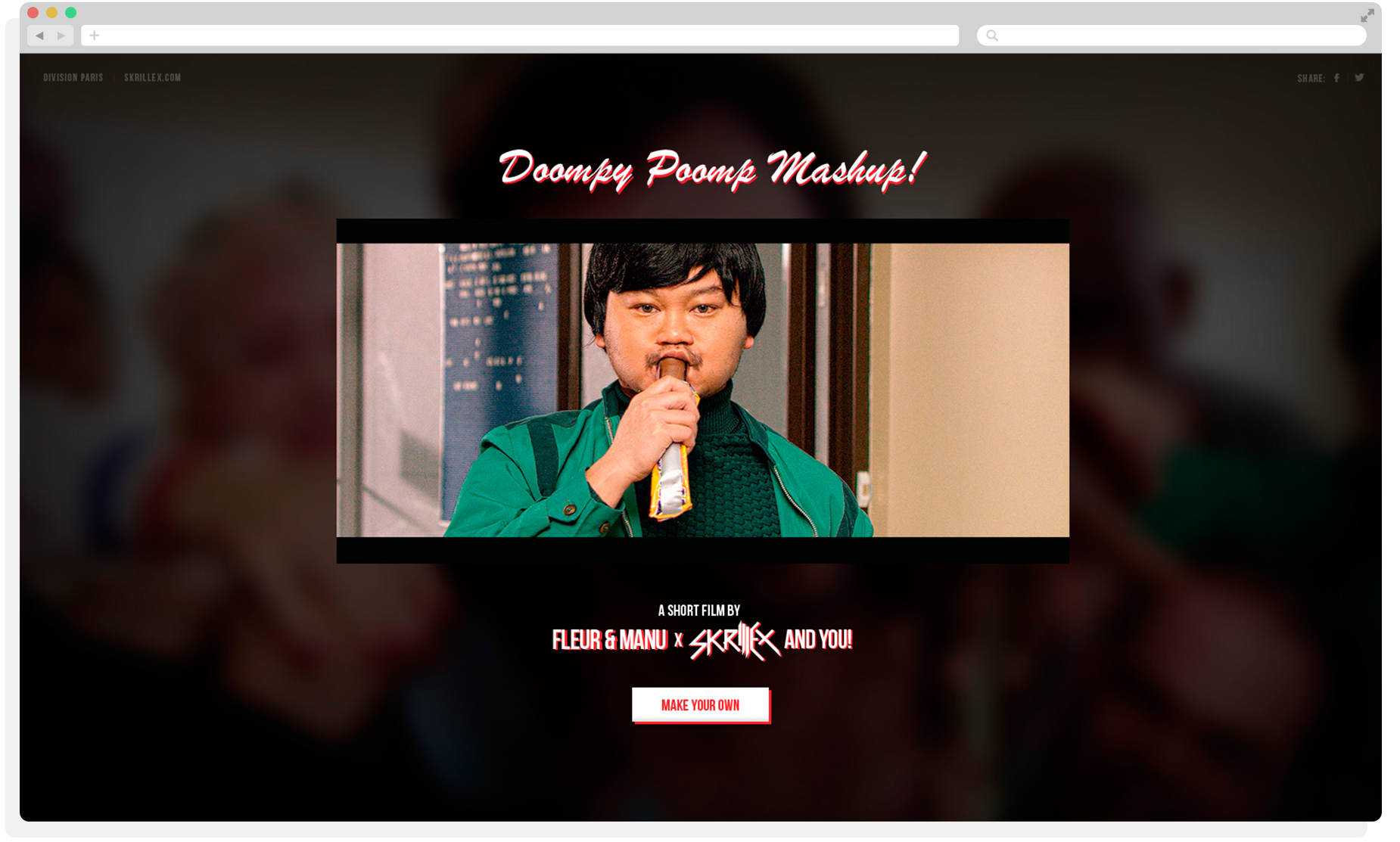 Mobile Version
On mobile, the user can't play the mash-up. Instead, they have access to a collection of gifs that can be used in text messages.