Julie Chevillat presents
Coussin Germain
Webshop specialised in quirky pillows
Role

 Art Direction, webdesign and identity


Client

 Julie Chevillat / Coussin Germain     

Year

 2013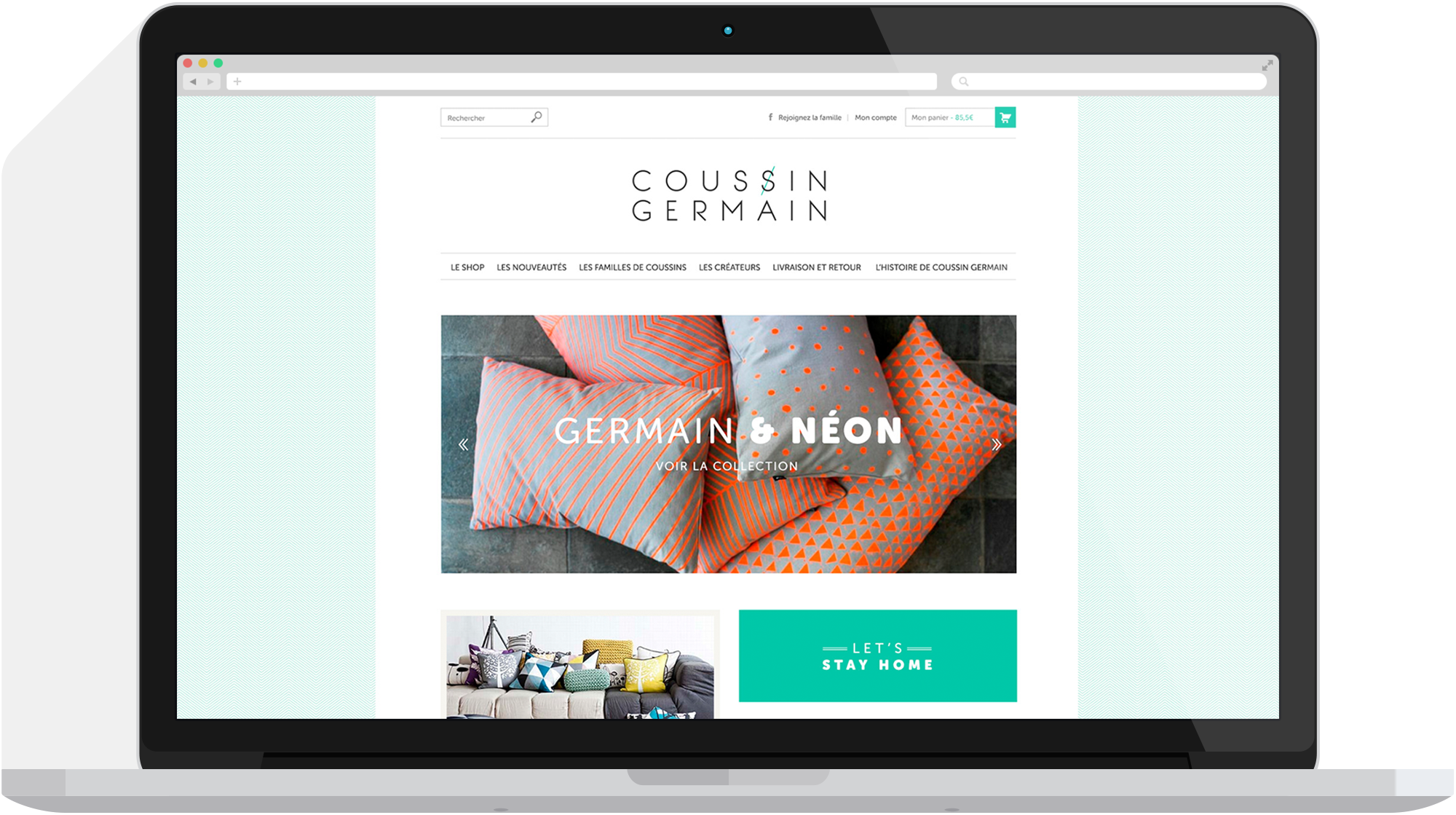 The world of Germain
Coussin Germain is a webshop specialising in pillows. I had the opportunity to create the identity and the web-design.
"Cousin Germain" means first cousin in french. "Coussin" with 2 "s" means pillow. The name of the brand is based on this play of words. To emphasise this concept, the typography plays with words and the colour of letters.
Germain is also an old fashioned french name, popular in the 30's and getting trendy with our target audience. It makes us think of a little boy living at the beginning of the 20th century. The lexical field of the categories and other wording throughout the website is about family, the family of Germain, families of pillows. I chose to use vintage photographs in a polaroid shape for the editorial part as if they were old family pictures of Germain.
I focused my initial research on a mix of old pictures and graphic patterns, like what we can find in textile patterns. I like this juxtaposition because it's what Coussin Germain is about. A old name for moderns pillows.