Huge presents
Clive Christian
The world's most expensive perfume
Role

 Designer    

Art Direction by

 Aude Degrassat


Agency

 Huge     

Client

 Clive Christian     

Year

 2016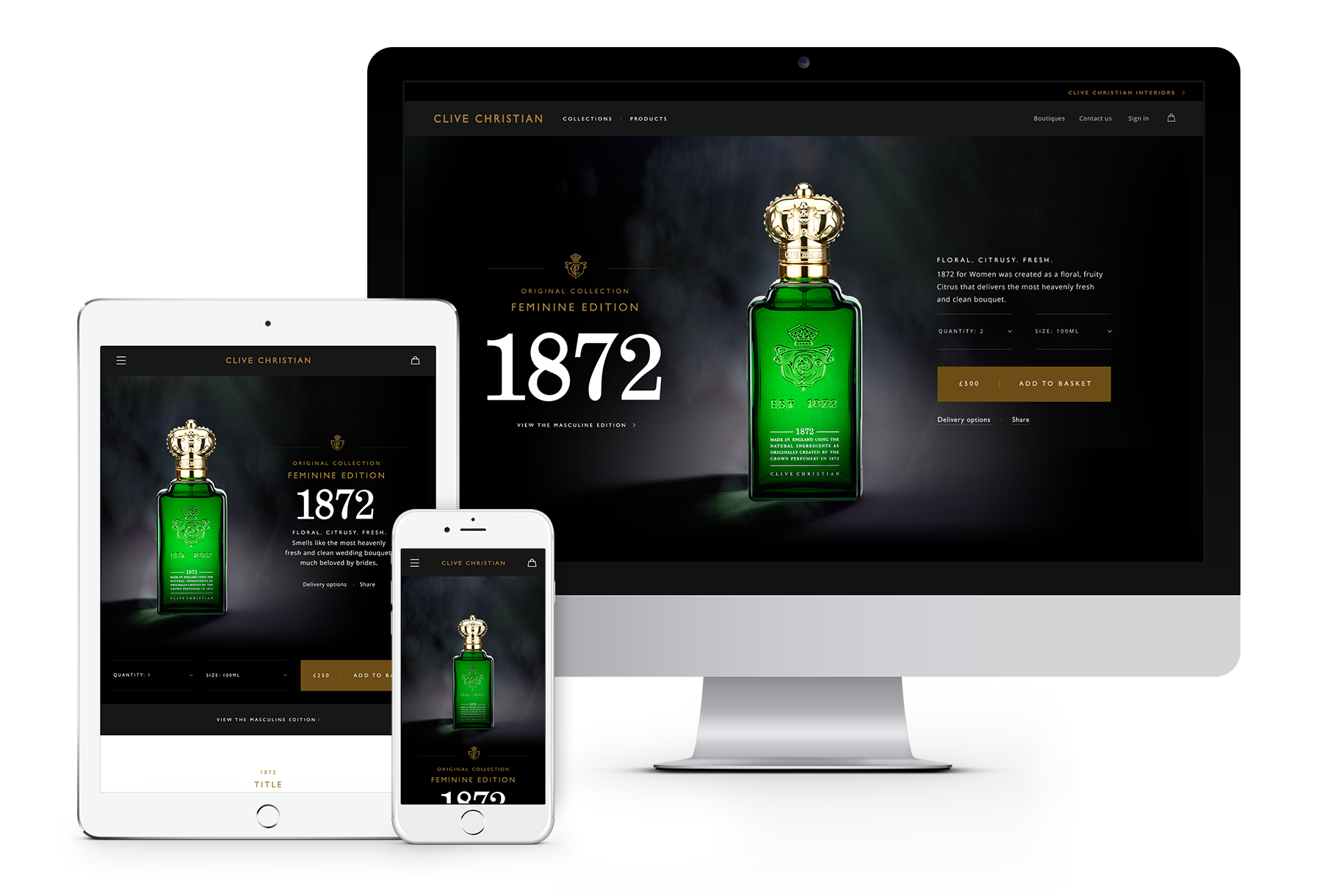 A responsive e-commerce platform for luxury fragrances
Clive Christian is a British luxury interiors and fragrance company. Huge has been given the opportunity to imagine and produce its perfume e-commerce experience. Clive Christian is a brand with a unique heritage. It became the custodian of The Crown Perfumery Company, first established in 1872, the only house ever to have been granted the image of Queen Victoria's crown. Clive Christian is also known to have in its collection, the world's most expensive perfume, made from all the best ingredients in the world.
Part of the design team (composed of 1 art director and 2 visual designers), I worked on the production of this luxury e-commerce platform. This project was a great mix between crafting a beautiful visual identity and finding UI solutions for a user-friendly shopping experience.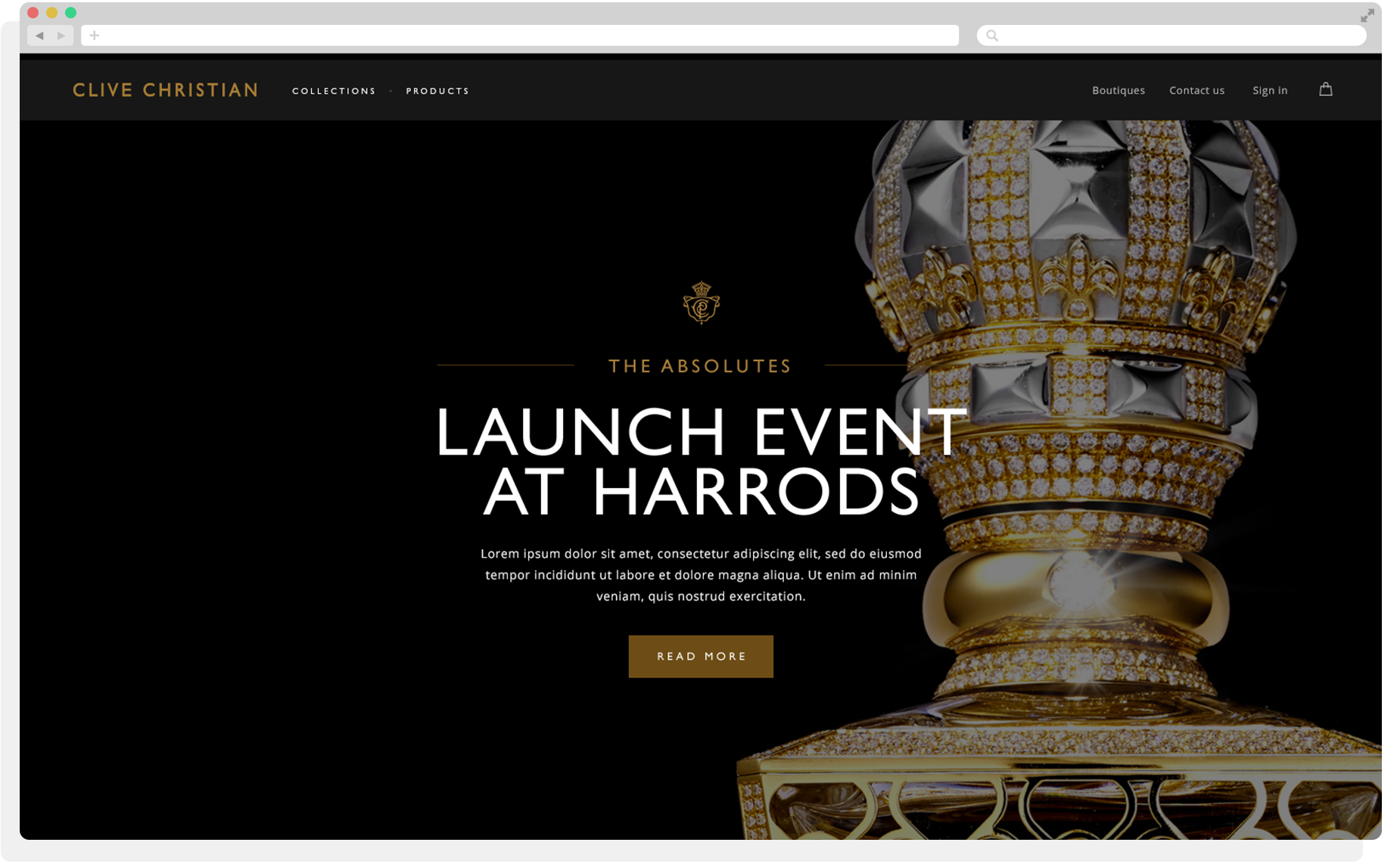 The following mock-ups show the homepage introducing the 2 collections of perfumes and the detailed product page, composed of different modules adaptable to every product.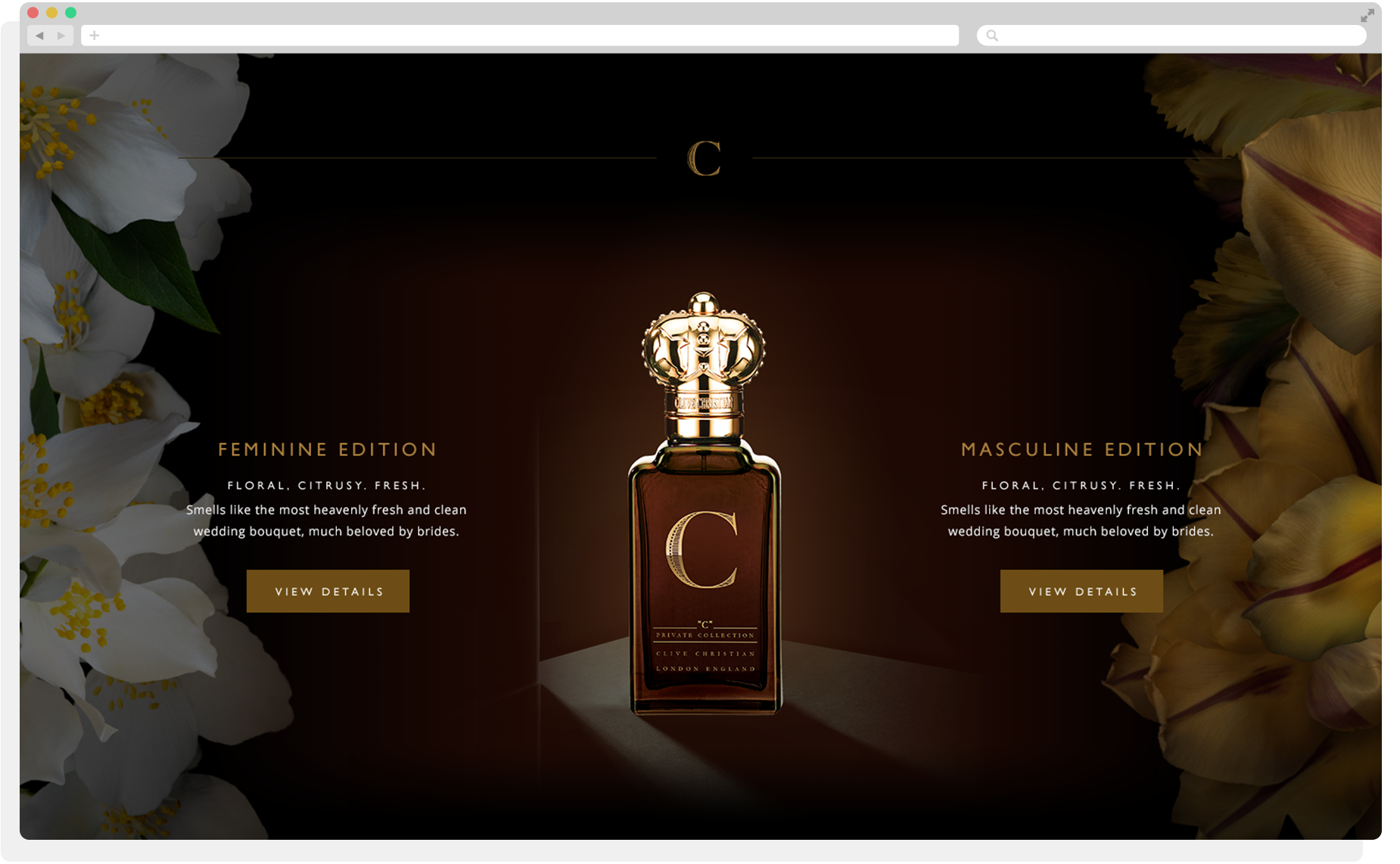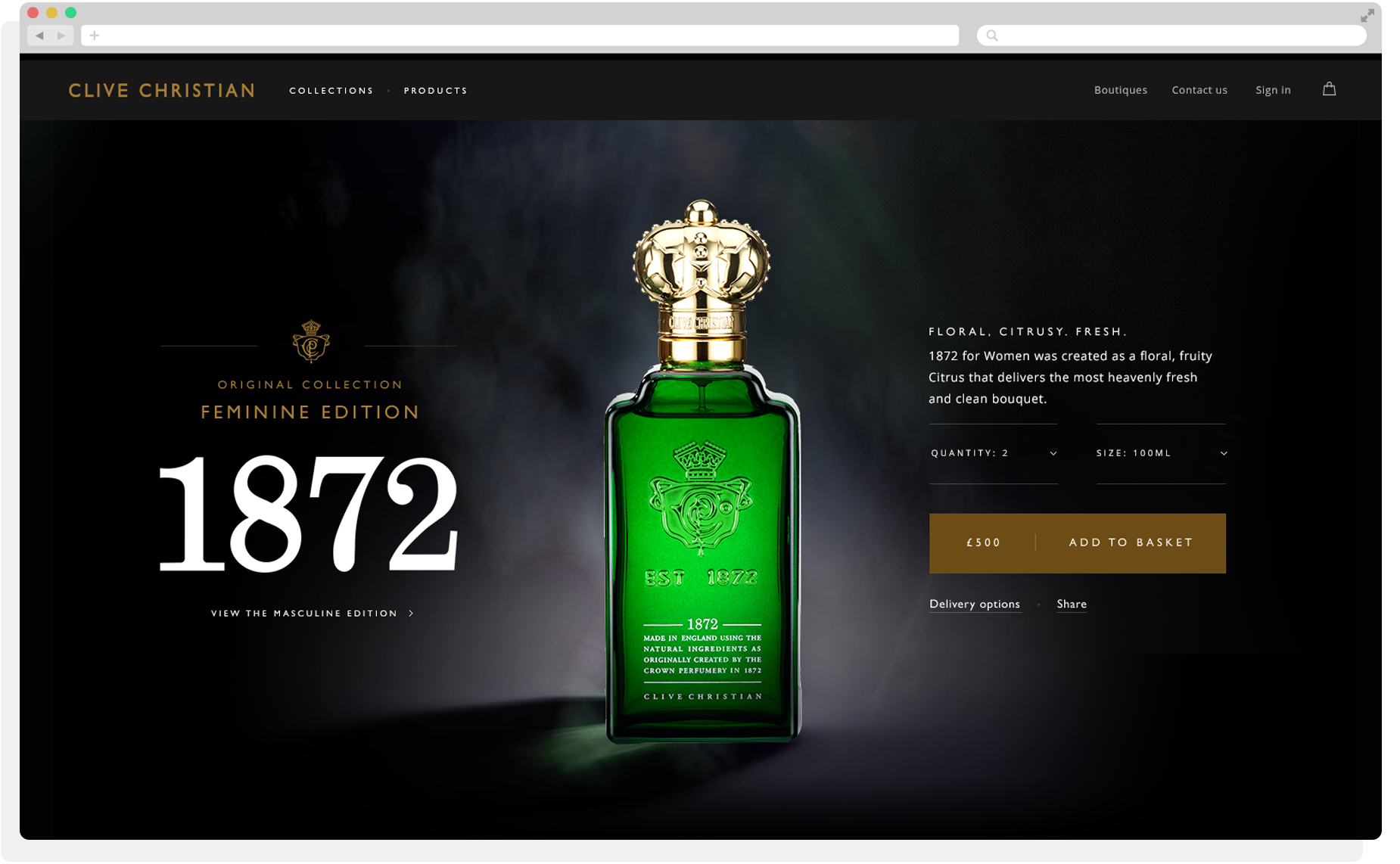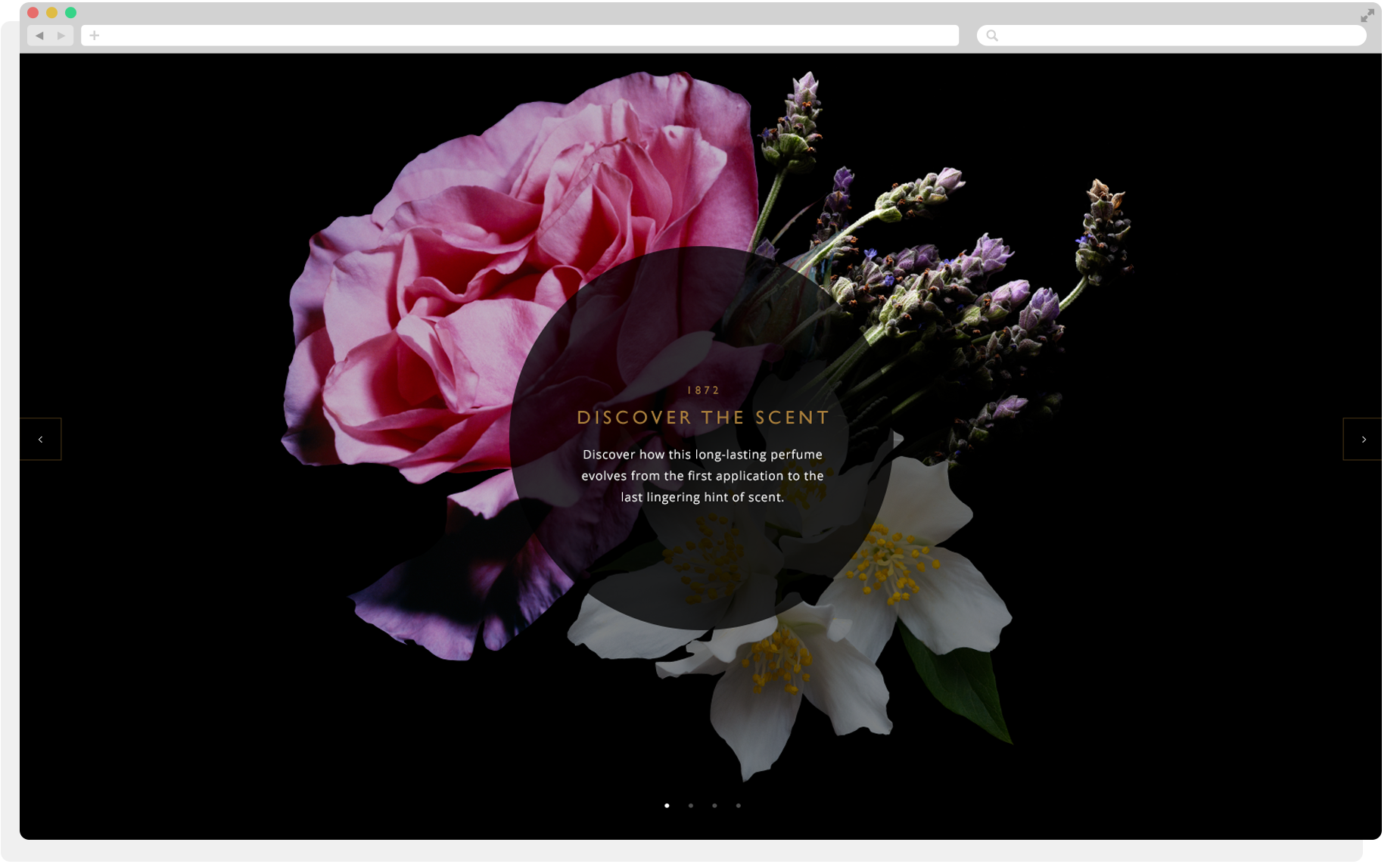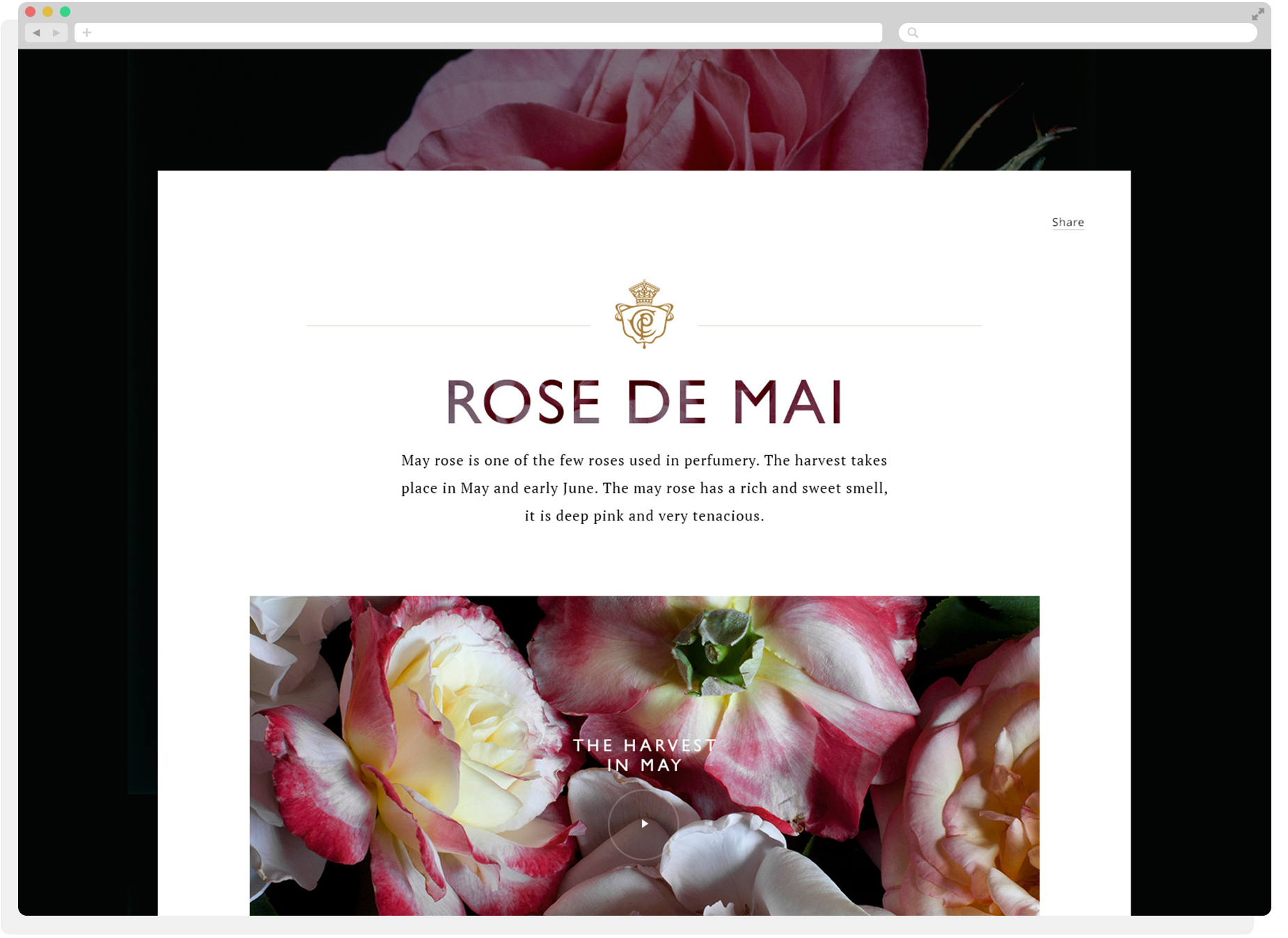 We designed article pages, composed of different modules. The modules can be changed for each articles in the back-end.